Designated by the minister of economy, trade, and industry
Koshu hand-carved traditional seal craft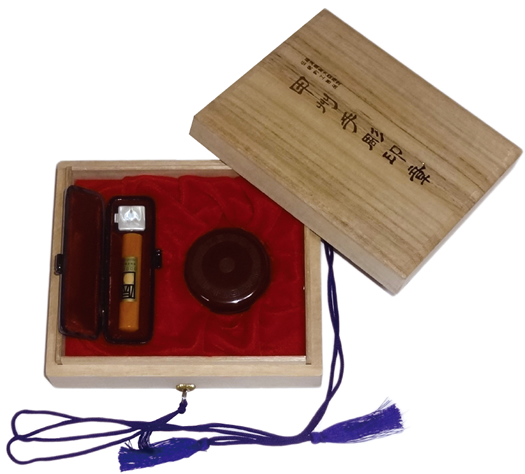 "VIP Kanji conversion HANKO" as gifts is a completely hand-carved seal by a qualifi ed fi rst class technical stamp engraver recognized by the Minster of Health,Labor and Welfare. The traditional crafts, Koshu hand-carved traditional stamp craftsmen are qualified and designated by the Ministry of Economy, Trade and Industry. In addition, Koga Mochizuki whom has great future expectations with number of awards, such as the National Seal Skill Competition, Minister of Education Prize, Minister of Japan Prize, will carve your seal.
The VIP's person's full name, including the middle name will be engraved in characters that are converted from Kanji. Please select the letters.
Seal material

Cases
Koshu tradtional crafts Koshu Inden
This is a Japanese traditional craftwork processed with a special color called "Urushi" with light deer skin. Little cherry blossoms will be painted on the case.
If you do not wish to specify a color, we will hand blue cases to men and red cases to women.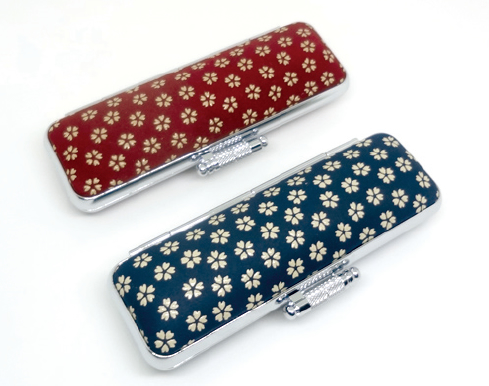 Comes with a first class paulownia gift box.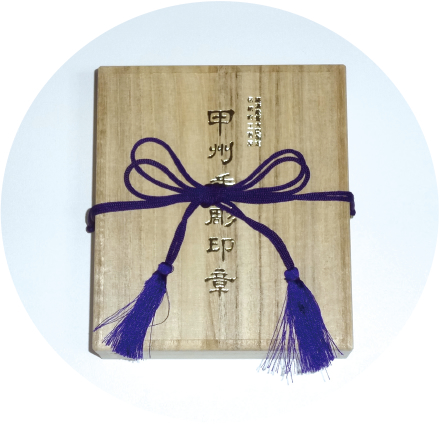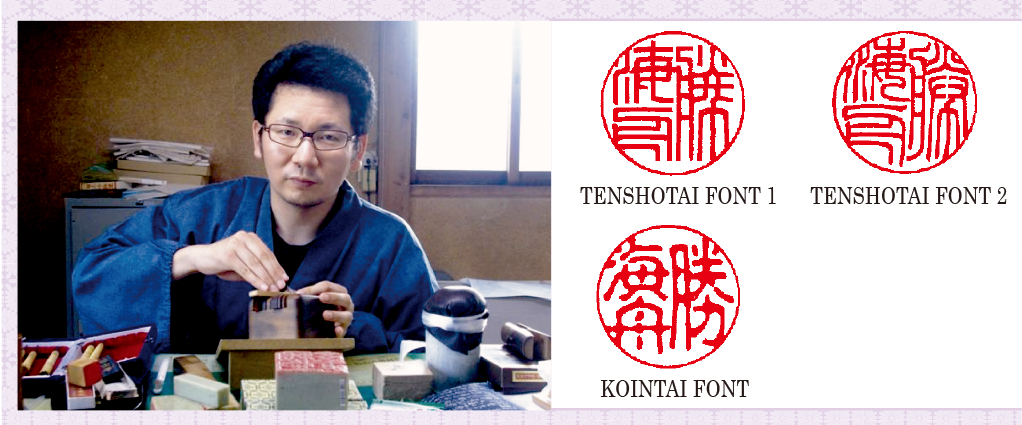 Koga Mochizuki
Graduated from Kanagawa's Seal Craving Training School - Approved by the Ministry of Health, Labor and Welfare/Certified first class seal carving technician - Designated by the Ministry of Economy, Trade and Industry/Traditional crafts-Koshu Handcraft Seal Traditional Craftsmen /Yomiuri Calligraphy Exhibition Prize /National Seal Description Written Competition Minister of Education, Culture, Sports, Science and Technology Prize Silver Award Bronze Award 4 times /Omaki Exhibition Gold Prize, Silver Award and Bronze Award 8 times, etc.